DUTCH WITH AMBITION
Hoogopgeleide nieuwkomers op hun niveau op de arbeidsmarkt
<style type=text/css><!-- [et_pb_line_break_holder] -->/******* BLURB STYLES *******/<!-- [et_pb_line_break_holder] -->.b3_blurb_1 img {<!-- [et_pb_line_break_holder] -->width:100vh;<!-- [et_pb_line_break_holder] --> -webkit-transition: all .5s ease;<!-- [et_pb_line_break_holder] --> -moz-transition: all .5s ease;<!-- [et_pb_line_break_holder] --> -ms-transition: all .5s ease;<!-- [et_pb_line_break_holder] --> -o-transition: all .5s ease;<!-- [et_pb_line_break_holder] --> transition: all .5s ease;<!-- [et_pb_line_break_holder] --> -ms-transform: scale(1.05);<!-- [et_pb_line_break_holder] --> -webkit-transform: scale(1.05);<!-- [et_pb_line_break_holder] --> transform: scale(1.05);<!-- [et_pb_line_break_holder] --> -webkit-transform-origin: bottom;<!-- [et_pb_line_break_holder] --> -moz-transform-origin: bottom;<!-- [et_pb_line_break_holder] --> -ms-transform-origin: bottom;<!-- [et_pb_line_break_holder] --> -o-transform-origin: bottom;<!-- [et_pb_line_break_holder] --> transform-origin: bottom;<!-- [et_pb_line_break_holder] --> <!-- [et_pb_line_break_holder] -->}<!-- [et_pb_line_break_holder] -->.b3_blurb_1 {<!-- [et_pb_line_break_holder] --> border: none !important;<!-- [et_pb_line_break_holder] --> border-radius: 8px;<!-- [et_pb_line_break_holder] --> overflow: hidden;<!-- [et_pb_line_break_holder] --> width: 100%;<!-- [et_pb_line_break_holder] --> position: relative;<!-- [et_pb_line_break_holder] --> z-index: 1;<!-- [et_pb_line_break_holder] --> -webkit-transition: all .5s ease-in-out;<!-- [et_pb_line_break_holder] --> -moz-transition: all .5s ease-in-out;<!-- [et_pb_line_break_holder] --> -ms-transition: all .5s ease-in-out;<!-- [et_pb_line_break_holder] --> -o-transition: all .5s ease-in-out;<!-- [et_pb_line_break_holder] --> box-shadow: 0 20px 100px rgba(212, 215, 217,.5);<!-- [et_pb_line_break_holder] --> -webkit-box-shadow: 0 20px 100px rgba(212, 215, 217,.5);<!-- [et_pb_line_break_holder] --> -moz-box-shadow: 0 20px 100px rgba(212, 215, 217,.5);<!-- [et_pb_line_break_holder] --> -o-box-shadow: 0 20px 100px rgba(212, 215, 217,.5);<!-- [et_pb_line_break_holder] -->}<!-- [et_pb_line_break_holder] --><!-- [et_pb_line_break_holder] -->.b3_blurb_1:hover img {<!-- [et_pb_line_break_holder] --> -ms-transform: scale(1.00) !important;<!-- [et_pb_line_break_holder] --> -webkit-transform: scale(1.00) !important;<!-- [et_pb_line_break_holder] --> transform: scale(1.00) !important;<!-- [et_pb_line_break_holder] --> -webkit-transition: all 1000ms cubic-bezier(0.170, 0.690, 0.470, 0.995); <!-- [et_pb_line_break_holder] --> -moz-transition: all 1000ms cubic-bezier(0.170, 0.690, 0.470, 0.995); <!-- [et_pb_line_break_holder] --> -o-transition: all 1000ms cubic-bezier(0.170, 0.690, 0.470, 0.995); <!-- [et_pb_line_break_holder] --> transition: all 1000ms cubic-bezier(0.170, 0.690, 0.470, 0.995); /* custom */<!-- [et_pb_line_break_holder] -->}<!-- [et_pb_line_break_holder] -->.b3_blurb_1 .et_pb_main_blurb_image {<!-- [et_pb_line_break_holder] --> margin-bottom: 20px;<!-- [et_pb_line_break_holder] --> text-align: center;<!-- [et_pb_line_break_holder] -->}<!-- [et_pb_line_break_holder] -->/**** BLURB LINK ***/<!-- [et_pb_line_break_holder] -->.blurb_link {<!-- [et_pb_line_break_holder] --> display: block;<!-- [et_pb_line_break_holder] --> margin-top: 20px;<!-- [et_pb_line_break_holder] --> text-transform: uppercase;<!-- [et_pb_line_break_holder] --> font-weight: 700;<!-- [et_pb_line_break_holder] --> letter-spacing: 0;<!-- [et_pb_line_break_holder] --> -webkit-transition: all .4s ease-in-out;<!-- [et_pb_line_break_holder] --> -moz-transition: all .4s ease-in-out;<!-- [et_pb_line_break_holder] --> -ms-transition: all .4s ease-in-out;<!-- [et_pb_line_break_holder] --> -o-transition: all .4s ease-in-out;<!-- [et_pb_line_break_holder] -->}<!-- [et_pb_line_break_holder] -->.blurb_link:hover {<!-- [et_pb_line_break_holder] --> letter-spacing: 1px;<!-- [et_pb_line_break_holder] --> -webkit-transition: all .4s ease-in-out;<!-- [et_pb_line_break_holder] --> -moz-transition: all .4s ease-in-out;<!-- [et_pb_line_break_holder] --> -ms-transition: all .4s ease-in-out;<!-- [et_pb_line_break_holder] --> -o-transition: all .4s ease-in-out;<!-- [et_pb_line_break_holder] -->}<!-- [et_pb_line_break_holder] -->/*------------------------------------------------------------------------*/<!-- [et_pb_line_break_holder] -->/*-------------------- BLURB RIPPLE EFFECT ------------------------------*/<!-- [et_pb_line_break_holder] -->/*------------------------------------------------------------------------*/<!-- [et_pb_line_break_holder] -->/* Ripple Out */<!-- [et_pb_line_break_holder] -->@-webkit-keyframes blurb-ripple-out {<!-- [et_pb_line_break_holder] -->100% { top: -12px; right: -12px; bottom: -12px; left: -12px; opacity: 0; }<!-- [et_pb_line_break_holder] -->}<!-- [et_pb_line_break_holder] -->@keyframes blurb-ripple-out {<!-- [et_pb_line_break_holder] -->100% { top: -12px; right: -12px; bottom: -12px; left: -12px; opacity: 0; }<!-- [et_pb_line_break_holder] -->}<!-- [et_pb_line_break_holder] -->.blurb-ripple-out .et-pb-icon {<!-- [et_pb_line_break_holder] -->display: inline-block;<!-- [et_pb_line_break_holder] -->vertical-align: middle;<!-- [et_pb_line_break_holder] -->-webkit-transform: perspective(1px) translateZ(0);<!-- [et_pb_line_break_holder] -->transform: perspective(1px) translateZ(0);<!-- [et_pb_line_break_holder] -->box-shadow: 0 0 1px transparent;<!-- [et_pb_line_break_holder] -->position: relative;<!-- [et_pb_line_break_holder] -->}<!-- [et_pb_line_break_holder] -->.blurb-ripple-out .et-pb-icon:before {<!-- [et_pb_line_break_holder] -->content: '';<!-- [et_pb_line_break_holder] -->position: absolute;<!-- [et_pb_line_break_holder] -->/* This is your ripple color & size */<!-- [et_pb_line_break_holder] -->border: #ffffff solid 6px;<!-- [et_pb_line_break_holder] -->/* Uncomment the line below if it's a circle*/<!-- [et_pb_line_break_holder] -->border-radius: 50%;<!-- [et_pb_line_break_holder] -->top: 0;<!-- [et_pb_line_break_holder] -->right: 0;<!-- [et_pb_line_break_holder] -->bottom: 0;<!-- [et_pb_line_break_holder] -->left: 0;<!-- [et_pb_line_break_holder] -->-webkit-animation-duration: 1s;<!-- [et_pb_line_break_holder] -->animation-duration: 1s;<!-- [et_pb_line_break_holder] -->}<!-- [et_pb_line_break_holder] -->.blurb-ripple-out:hover .et-pb-icon:before, <!-- [et_pb_line_break_holder] -->.blurb-ripple-out:focus .et-pb-icon:before, <!-- [et_pb_line_break_holder] -->.blurb-ripple-out:active .et-pb-icon:before {<!-- [et_pb_line_break_holder] -->-webkit-animation-name: blurb-ripple-out;<!-- [et_pb_line_break_holder] -->animation-name: blurb-ripple-out;<!-- [et_pb_line_break_holder] -->}<!-- [et_pb_line_break_holder] --></style>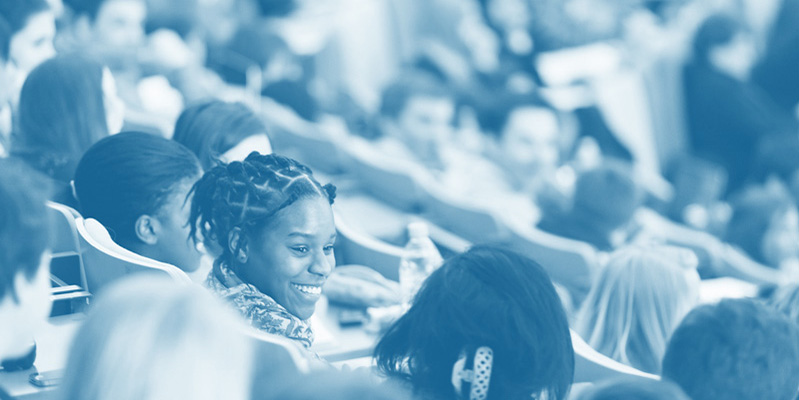 Toekomstig student? Hier vind je alles wat je nodig hebt om te slagen voor de taaltest Nederlands en je voor te bereiden op hogere studies in het Nederlands. MEER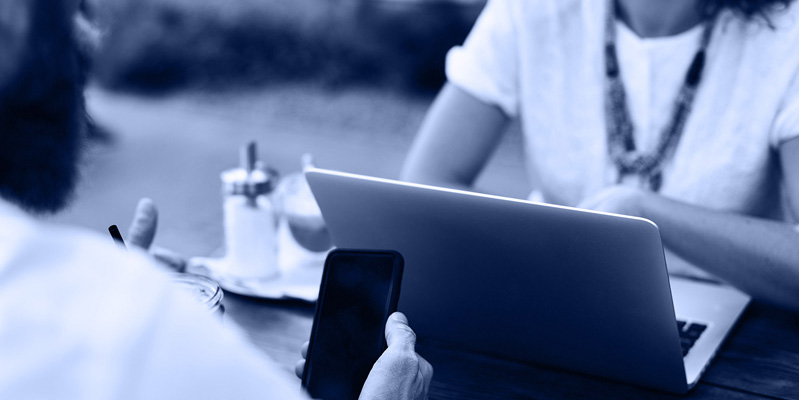 Train hier verschillende aspecten van professioneel Nederlands: e-mailen, vergaderen, telefoneren, …en voel je zekerder op de werkvloer. Meer
HOE WERKT HET ?
Hoog Niveau
Gratis
Theorie en oefeningen
Handige tips
Welkom op onze gratis oefeningensite! Deze cursus bestaat uit theorie afgewisseld met oefeningen. Klik de thema's aan waarover je iets wil bijleren. Je vindt telkens eerst een pagina uitleg met daaronder een link naar de oefening. Er zijn meerdere oefeningen per thema. Je kan ook naar onze korte instructievideo kijken. Benieuwd? Ga meteen van start, je hoeft niet te registreren.
VOOR WIE ?
Ben je anderstalig en ambitieus? Heb je al een hoger diploma op zak en zoek je werk op jouw niveau? Of wil je nog bijstuderen voor je begint te werken? dutchwithambition.be is een online cursus NT2 voor gevorderden die je helpt om je voor te bereiden op werk of studie in het Nederlands. De oefeningen brengen je van niveau B1 naar niveau B2. (Meer weten over de niveaus Nederlands: Welk niveau heb ik?). Heb je niveau B1 al behaald? Prima! Dan kun je meteen aan de slag.
Heb je nog geen niveau B1? Dan kun je op deze website oefenen.
DE AUTEURS
De makers van dutchwithambition.be hebben samen meer dan 20 jaar ervaring met het geven van Nederlands
voor anderstaligen en het ontwikkelen van cursusmateriaal bij Linguapolis.
Ze trainen vooral gevorderde anderstaligen die zich voorbereiden op werk of hogere studies in het Nederlands.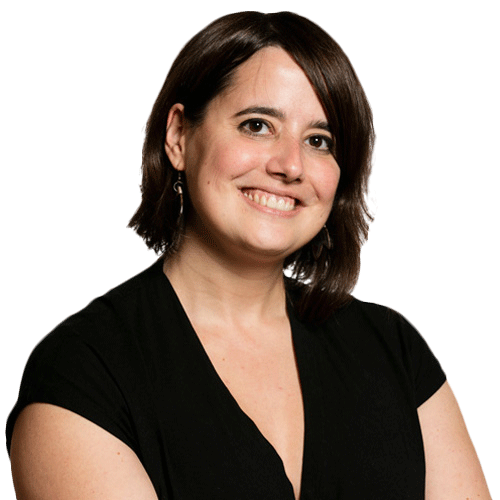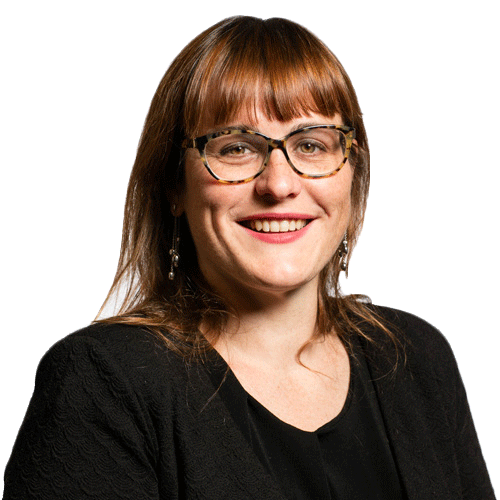 Het '@Level2Work project' is een leidraad voor hoogopgeleide nieuwkomers. Een aantal Vlaamse organisaties werken hier samen aan, om duidelijke en officiële informatie te bundelen op één platform. Op  het 'Contactloket' staan verschillende stappenplannen en mogelijkheden. Dit platform is opgevat als een hulpmiddel om nieuwkomers te begeleiden bij het vinden van werk op het juiste niveau.